Who will stand by you, if life takes an unexpected turn?
Your healthcare proxy can be your voice. It's a position of honor.
We're on a mission to ensure everyone has a healthcare proxy, and plant 1000 trees in honor of these vital relationships. Trees represent the strong and stable force that a healthcare proxy can play in your life.
Pick a Proxy & Plant a Tree
Choosing a healthcare proxy can be the most important part of an advance care plan.
Act by April 30 and we will plant a tree in honor of your proxy.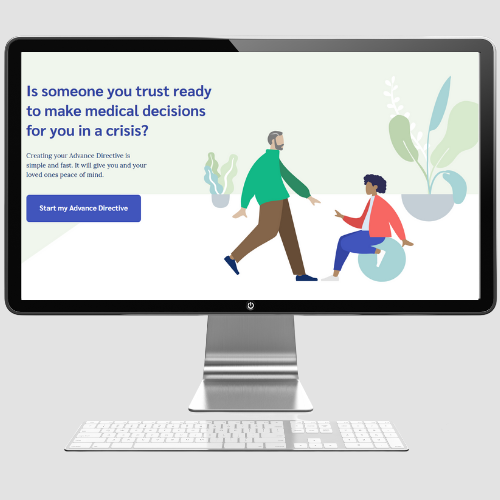 1. Choose. Who would you want to be your voice in a medical crisis?
2. Speak. Tell them you would be honored if they'd be your proxy.
3. Act. Visit MyLivingVoice.com and create a free account to document your choice of healthcare proxy.
Your proxy breathes life into your plan.
Join our movement, choose your proxy, and plant it forward....
#PickAProxy #PlantItForward #NHDD21
Nathan Kottkamp, Founder of National Healthcare Decisions Day

Phil Martin, Executive Director, Honoring Choices
Elizabeth Johnson, Executive Director, The Peaceful Presence Project
Jeff Zucker, Co-Founder ADVault & MyDirectives
Judy Thomas, CEO, Coalition for Compassionate Care of California
Sarah Hines, CEO, Grief Advocacy

Edo Banach, President & CEO, National Hospice & Palliative Care Organization

Laura Trammell Dawson, Oklahoma Hospice & Palliative Care Association
Dr. Jessica Zitter, Vital Decisions Co-Founder & Mark Zitter Chair, The Zetema Project